Sign up today and get up to 5 QuickBooks licenses for your team, a $3750 value!
Take advantage of gotomyerp's offer! Receive your first 5 QuickBooks users free* when you sign up for our fully managed hosting annual plan.
(new or credit toward existing system)
Terms & Conditions Apply: Promotion is only applicable for gotomyerp's fully managed plan and only for the first year. Reimbursement will be processed 3 months after the go live date. Please talk to us for all the details.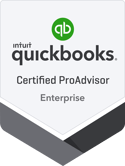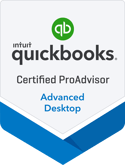 Get 5 QuickBooks Users Free
What Is *Free & How It Works
This offer is free and available when you:
Allow us to upgrade or migrate your QuickBooks Software and select us as your preferred QuickBooks Consultant or BYOC (Bring Your Own Consultant).
Have 5 hosted users or more
Reside on our QuickBooks Cloud Hosting Fully Managed Service
For a minimum of 12 Months
Are there any exclusions? Yes, only a few.
3rd Party Integrations, Report Writers, Customizations, Data Repair, Accounting and Reconciliation, your commitment to assist us and go-live in less than 30 days, multi-step upgrades priced separately and what's in our Terms of Service. If you are not enrolled, we can help get you set up! Contact our team to get started.
Eligible Versions
All QuickBooks Desktop Editions
Are You A Sage Reseller or Consultant?
Your customers are eligible and welcome. Give us a call and discuss the details of how you work with us through our Affiliate Program.
gotomyerp's other plan options made for you
The fully managed plan isn't for you? We have a dedicated hosting plan as well starting at $250/month per user with a 5 user minimum.
Hundreds of reviews, one result